LRMS ACADEMIC PROGRAM
As part of an educational community whose core values are Communion, Excellence and Service, the Academic Department of Lorenzo Ruiz de Manila School offers a K to 12 curriculum geared toward the preparation of students for higher learning and for life. As such, it aims to:
Form the students' character with the ideals and standards of individual and social conduct by providing them with activities steeped in the Gospel values, particularly that of faith, hope, and love; and Christian values exemplified by the Blessed Virgin Mary and St. Lorenzo Ruiz;
Develop the students into servant leaders by providing them an educational program that is globally responsive, well-balanced, challenging, excellence-driven, and conducive to effective intellectual, spiritual, moral, social, cultural and physical formation;
Develop in the students Christian leadership whose primary concern is the promotion of the welfare of others;
Imbue the students with a true sense of nationalism by making them appreciate and practice civic virtues which are essential in a democratic society through vigilance of social realities around them;
Nurture respect and care for the environment by promoting environmental sustainability through its clean-and-green programs and initiatives at home, in school, and within the community.
Instill in the minds and hearts of the students a sense of pride and loyalty of being true Ruizians in words and in deed; and
Efficiently manage resources for viability & sustainability.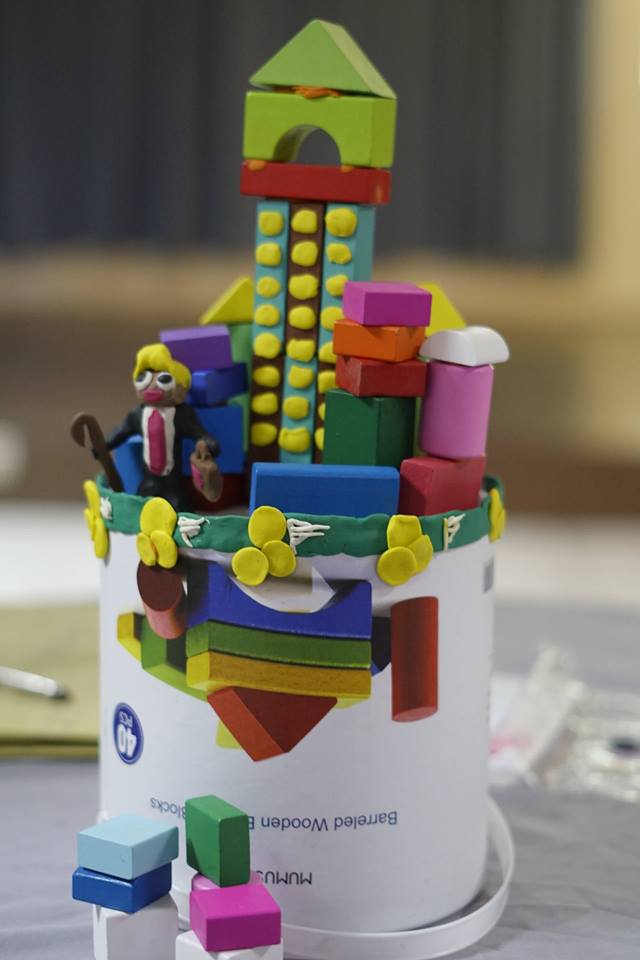 Subject Areas and the Focus Learning Outcomes
The Knowledge Subjects

The Knowledge Subjects correspond to the four realities: Science for the natural world; Social Studies (Araling Panlipunan) for man in society; and Religion (Christian Living Education) for man's relationship with God. These subjects are primarily intended to teach the realities in a professional, formal and structural way so that he may know and understand himself, his environment, and his relationships.

Christian Living Education – CLE

Develop a mature Christian faith which is grounded on the integration of the three dimensions of the faith – doctrine, moral and worship as they are reflected in the Sacred Scriptures, Sacred Traditions and the daily human experiences of the students.
Create a climate where each one can experience a harmonious relationship modeled after the love and communion of the Almighty Father, Son and Holy Spirit so that mutual respect may become the fundamental basis of one's moral decision to be maka-Diyos, maka-tao at maka-kalikasan.




Science & Health

Acquire basic concepts, skills and attitudes that will enable him to become scientifically literate, concerned about his environment, self-reliant and productive; thus, making him an active citizen in nation-building.
Realize that Science contributes to enhancing God's creations by providing the student with the tools he needs for a systematic understanding of his natural environment and the ability to use them for man's benefit.




Araling Panlipunan (Social Studies)

Maipahayag ang tunay na kahulugan ng pagpapahalaga sa sariling katauhan at ang karapatan at dignidad bilang tao.
Maragdagan ang kaalaman tungkol sa kasaysayan ng Pilipinas at ng mundo upang malinang ang aspetong moral, sosyal at cultural na kinakailangan sa pagbuo ng katauhan at kamalayang sosyal.







The Skills Subjects

While the Knowledge Subjects deal with realities to develop wisdom, the Skills Subjects are needed to teach learning skills. These subjects provide the basics or the foundation which gradually develop with their refinements. Skills subjects are needed to acquire professional competence to prepare the student for college or post high school work.

Communication Arts – English/Language and Reading

Develop proficiency in the five macro skills of communication – listening, speaking, reading, writing, and viewing - thereby, enhancing his capability for effective and creative self-expression which also help promote national and international understanding and unity.
Demonstrate creative and critical thinking and literary skills essential in analyzing literary pieces and in the process, manifest appreciation of human motivations and develop a sensibility to beauty using the medium of language.




Communication Arts -Filipino

Maipakita ang malalim na pag-unawa, pagpapahalaga at wastong paggamit ng Wikang Pambansa at ng mga kasanayang pampanitikan para sa pagtataguyod ng makabansang pagkakaisa at pagkakakilanlan.
Mahasa ang kakayahan sa makabuluhang pakikipagtalastasan at mapaunlad ang pagiging malikhain sa pagpapahayag ng sarili sa pamamagitan ng paggamit, pagsasalita at pagsulat ng mga Gawain sa Filipino.




Mathematics

Develop numerical literacy and skills for analytical and logical thinking and abstraction which he can apply to daily life situations.
Manifest ability to use with facility and precision basic mathematical ideas, symbols, and notations.







The Enabling Subjects

These are the special cluster of subjects which enable or empower the learner to absorb and learn the other subjects which he may not readily grasp in the classroom. Enabling subjects aim for greater sensitivity to beauty and better enhancement of the artistic sensibilities which are inherent in man.

Vocational Education (EPP/TLE/Computer)

Develop knowledge, skills and desirable attitudes and values to carry out activities that yield useful material goods or services for improving personal, family and community life.
Acquire knowledge and skills to cope with the modern trends of technology and communication in today's age of computer.




Physical Education/Sports

Acquire knowledge and skills necessary for attaining and maintaining physical fitness thereby enabling him to use his higher faculties more efficiently.
Demonstrate a proper sense of justice, fair play and respect for others.




Arts and Music

Develop the aesthetic sensitivity needed to understand and appreciate music and other forms of art of different times, peoples and places.
Discover a meaningful outlet for creativity and service through music and art activities.




THE BASIC EDUCATION CURRICULUM (Kto12 Program)




LEVELS

SUBJECTS

PK

CLE/EsP
Reading
Language
Filipino
Math
MAPE

Kindergarten

CLE/EsP
Reading
Language
Filipino
Math
MAPEH

Grade 1 & 2

CLE/EsP
Integrated Language Arts

English
Filipino
Mother Tongue

(Note : Science concepts are integrated in ILA)
Mathematics
Araling Panlipunan
MAPEH/Computer

Grade 3

CLE/EsP
Integrated Language Arts

English
Filipino
Mother Tongue

Mathematics
Araling Panlipunan
Science
MAPEH/Computer

Grades 4,5 & 6

CLE/EsP
English
Filipino
Science
Mathematics
Araling Panlipunan
MAPEH
EPP/Computer

Junior High School (Grades 7-10)

CLE/EsP
Filipino
English
Mathematics
Science
Araling Panlipunan
TLE/Computer
MAPEH

Senior High School (Grades 11-12)

8 Learning Areas in the Core Curriculum (15 core subjects)

Language
Humanities
Communication
Mathematics
Philosophy
Science
Social Science
P.E & Health

Plus 16 Subjects in the chosen Tracks (7 applied; 9 specialized)